Ukuran Standar Batal Kaca Tempered Komersial Toko
Pengantar Singkat Kaca Tempered
Kaca Tempered 5 kali lebih keras dari kaca float biasa, juga disebut kaca yang dikeraskan. Dan kaca tempered dapat digunakan sebagai etalase komersial ketika kaca tempered dibangun sebagai kaca laminasi. Dengan kekuatan tinggi dan fragmen menempel bersama dengan PVB atau SGP ketika kacanya pecah. Kami dapat menyediakan ukuran yang disesuaikan, bentuk, dan dengan kaca berlapis multi-layer. Itu secara luas digunakan dalam kaca pintu, kamar mandi, balkon kaca, pagar kaca, pagar kaca dll. Dan kaca tempered dapat diproses sebagai kaca laminasi, kaca terisolasi, kaca tiga kaca unit dll. Yaohua Kaca dari Cina pasokan jenis kaca bangunan, meliputi kaca tempered ukuran jumbo, kaca laminasi dan 15 mm, kaca tempered 19 mm, kaca laminasi SGP ultra clear.
Informasi Temper ed Glass
| | |
| --- | --- |
| Thickness | 4-19 mm |
| Max Size | 3300*13500 mm, any customized size can meet your required |
| Min Size | 300*300 mm, any customized size can meet your required |
| Available Type | Float Glass, Heat Reflective Glass, Single Silver Low-E Glass, Double Silver Low-E Glass, Triple Silver Low-E Glass Etc. |
| Color | Clear, Ultra Clear, Green, Blue, Grey, Bronze, etc. |
| Process | Beveling, Drilling, Cutting, Bending, Silkscreen, Painted, Acid Etched, Etc. |
| Edge Processing | Grinding Edge and Polished Edge |
| Corner | Safety Corner and Round Corner |
| Water Jet Cutting | Cutouts, Hinge, Micky Ears |
Fitur Kaca Tempered
Keamanan: kaca tempered setelah pecah menjadi fragmen, tidak melukai tubuh.
Kekuatan: kaca tempered memiliki kekuatan 4-5 kali lipat dari kaca biasa.
Stabilitas panas: stabilitas panas yang baik, dapat bertahan 3 kali suhu dari kaca biasa, juga dapat bertahan berubah di atas 200 ° C.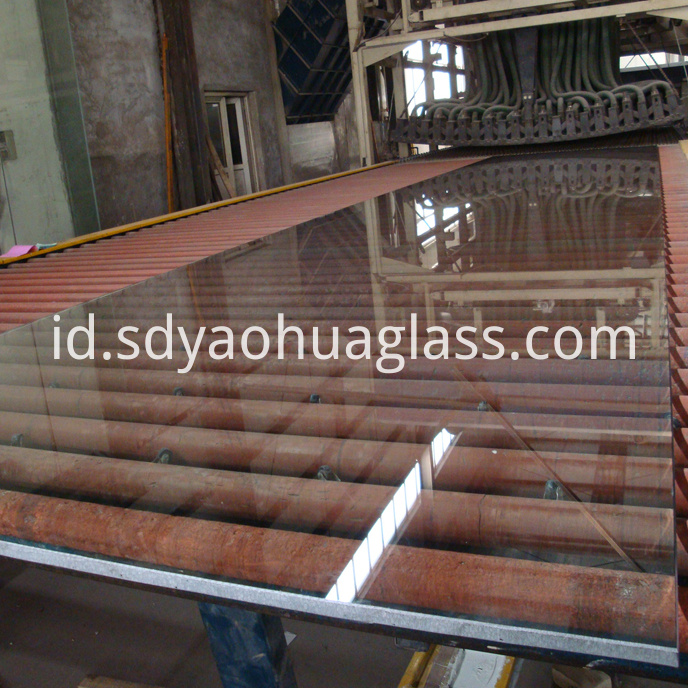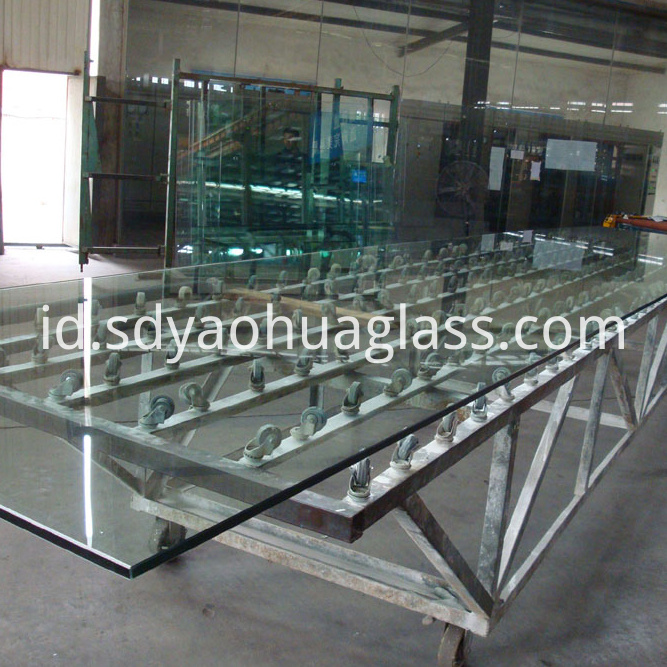 Packing & Pengiriman
Waktu produksi: dalam waktu 10-15 hari setelah pesanan dikonfirmasi;
Peti kayu lapis ekspor yang kuat, dengan kertas atau gabus lunak di antara dua lembar;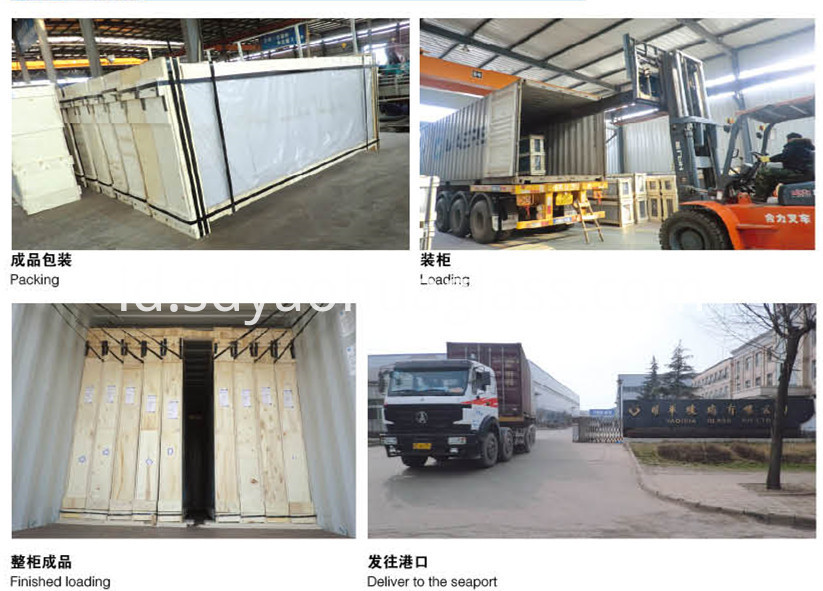 informasi perusahaan
Shandong Yaohua Glass Co, Ltd didirikan pada tahun 1985, setelah lebih dari 30 tahun berkembang, telah menjadi salah satu dari 30 produsen pengolahan kaca gedung atas. Saat ini, ada sekitar 300 karyawan, 2 pabrik standar modern yang besar, 3 basis produksi, lebih dari 40.000 meter persegi luas produksi. Perusahaan kami memiliki Sertifikat Sistem Manajemen Mutu dan Sertifikat CCC. Produksi tergantung pada kaca RENDAH-E, kaca tempered, kaca isolasi, kaca laminasi, kaca layar sutra, kaca bengkok panas, kaca anti peluru, kaca berukuran lebih dari 15 mm, 19 mm dan jenis kaca pemrosesan dalam lainnya.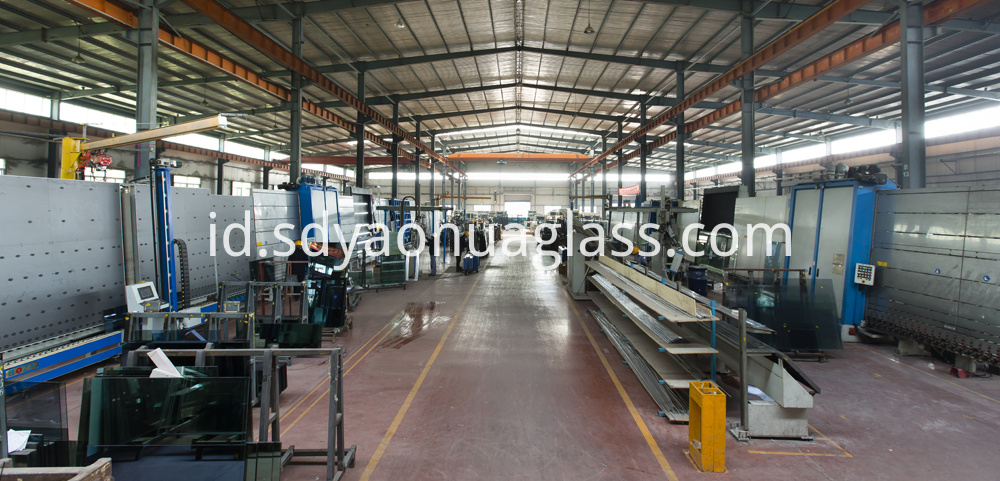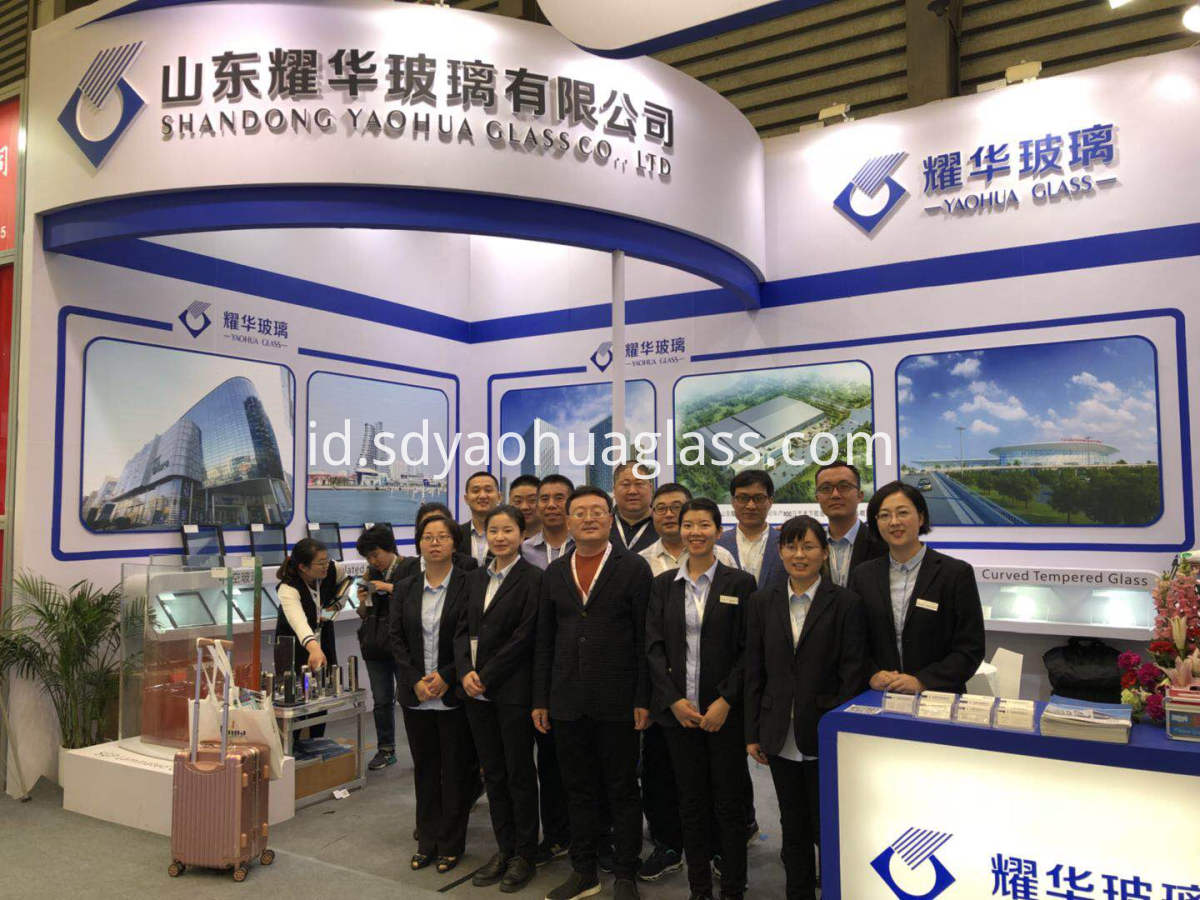 FAQ

1. How can I get the best price?
In order to offer our best price for you, please send all the details as below for us:
a. size and thickness of required glass; b. the approximate quantity; c. if special requirement like drill holes, cut notches, cutouts, acid etched, silkscreen; d. when you need those glass?

2. Where are you located?
Our factory locate in Jinan City, Shandong Province, China. Warmly welcome to visit us any time.

3- What's the fastest production time you can do?
Generally, insulated glass is 7-15 days, tempered glass is 10 days, laminated glass is 7-10 days.

4- How can you make sure the glass won't broken during transportation?
For all the glass from Shandong Yaohua Glass, we will pack them into strong export plywood crates and load the crates into container with metal belt as stable as possible. If unfortunately by accident, the glass broken, we will have insurance to cover the risk, because for all the glass from our company, we will purchase the insurance to cover all the risk for customers freely.

5- Can you accept small quantity?
Yes, but the price will be a little higher, because it needs to share more cost like depreciation of machinery and local charges.

6- Can you send me some samples to check your quality?
Sure, we could send the free samples (except special deep processing glass) for you any time. But for fair business, you pay for courier charge. If you have courier account like DHL, TNT, Fedex, send the detail account information to us, and we send out the samples ASAP. If you don't have courier account, transfer the courier charge for us, we will pay for delivery cost, and we will refund the courier charge for you once we start business.

7- Can you mix different glass in one container?
Yes, we could mix different processing glass like tempered glass, laminated glass and insulated glass in one container. But not with normal float glass.

8- How can I reach you faster?
Call us any time by phone number 0086 15552560235. We are here for you 24 hours/day, 7 days/week.
Kategori Produk : Kaca Tempered > Kaca Pengaman